As a gift for your loved ones who may love gardening, this limited stock Suncatcher Stained Agave Plante will be perfect!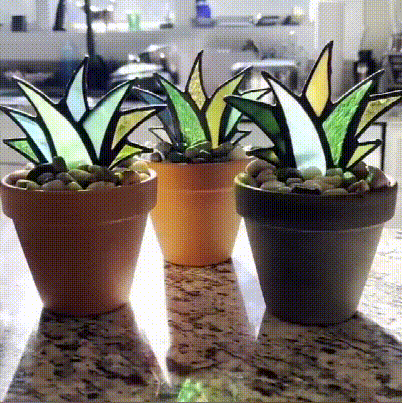 Most plants need sun, soil, and water to be happy. But this agave plant doesn't. All it needs is a little light. That's because he handcrafts it from stained material in his Cape Cod studio. Choose from 4 styles, then place your new botanical buddy in a sunny spot and gaze upon the brilliant shades of lime, emerald, and teal. Have you ever seen a more sublime succulent?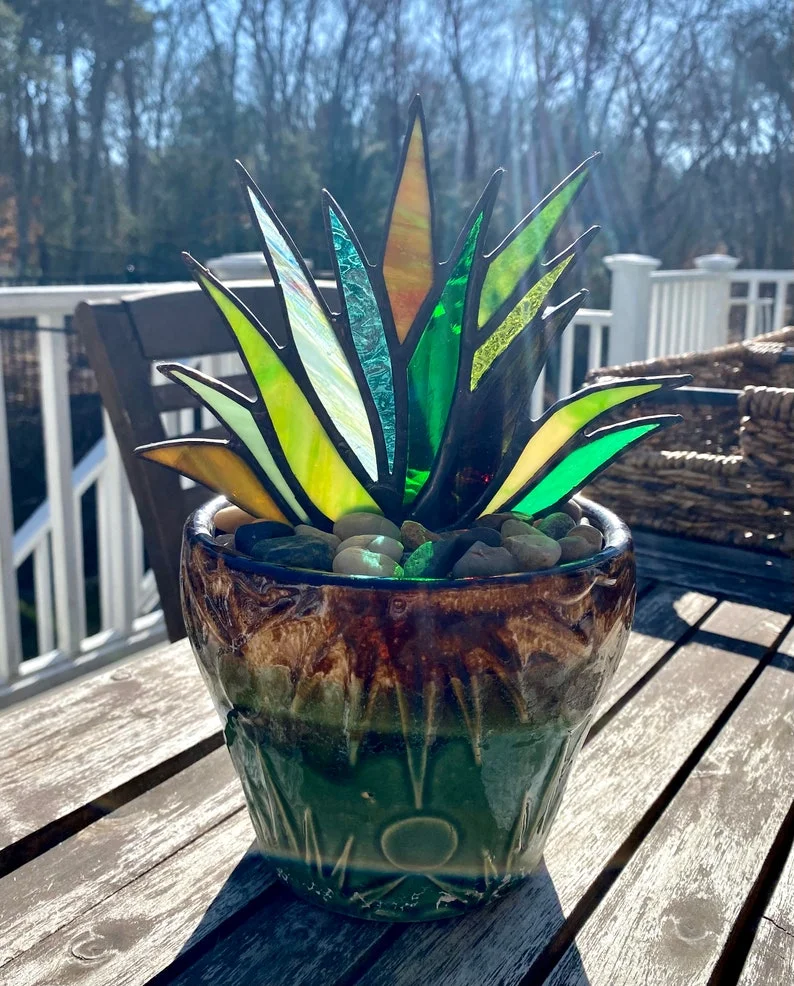 This stained Agave/Aloe plant is made from hand-cut material. There is one agave hand-cut plant with various shades of green and yellowish material. The color of the planter is greens and browns with a lovely embossed deco pattern.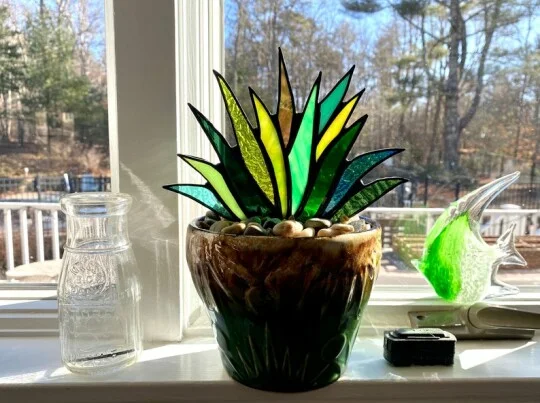 Measures:
#1: Height: 11 inches; Width: 7.87 inches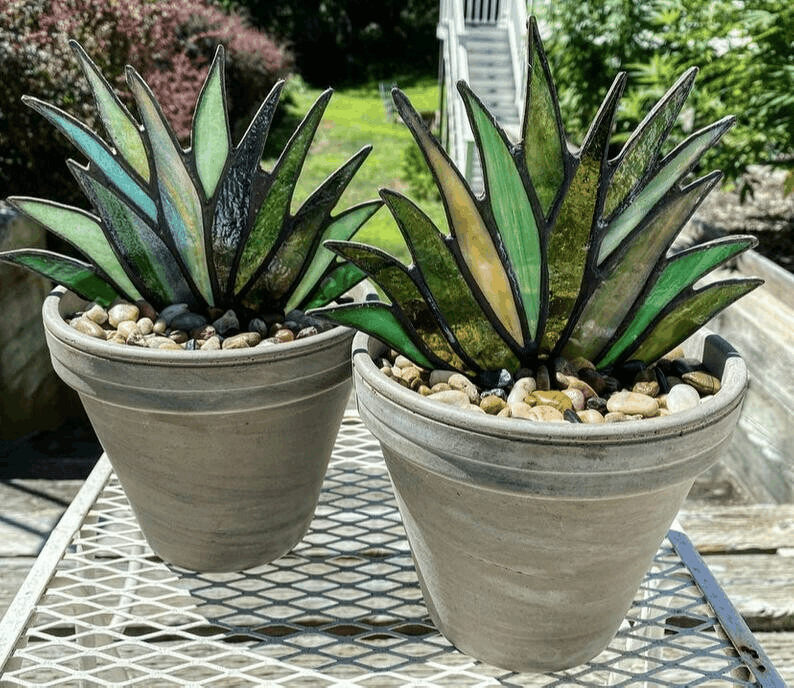 #2 #3 #4: Height: 5.9 inches; Width: 3.9 inches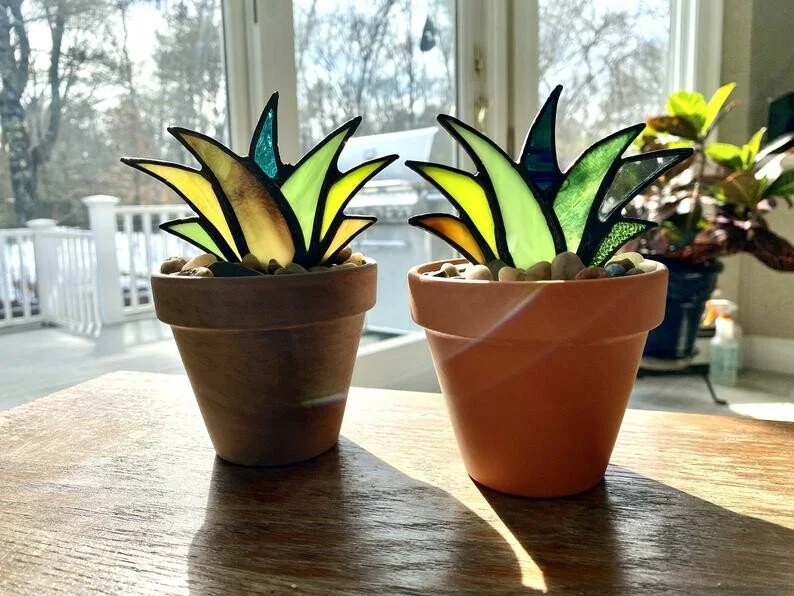 NOTE: Please, wipe stained products with a wet piece of cloth.
🎁It's a perfect gift for your friends & family!
SHIPPING
We would greatly appreciate your patience and understanding as we work to meet demand while ensuring that every piece meets our high-quality standards.