FINGER FLICKING FUN FOR NEARLY EVERYONE!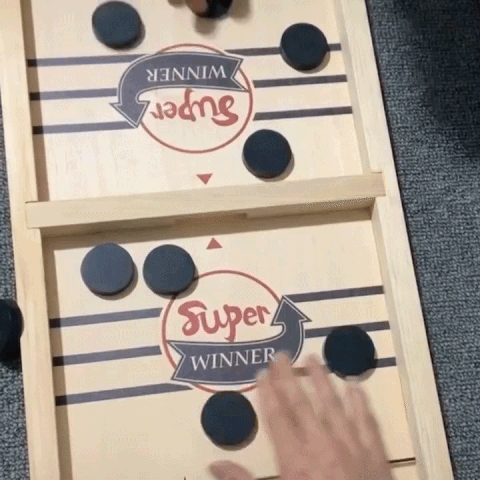 A game of action and speed where the goal is to pass all of your chips into the opposing player's side of the sectioned board. But the action must be done using one hand only, and using the elastic band to propel your chips through the opening to the other side!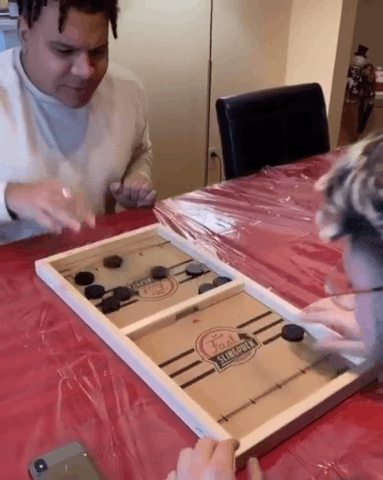 Take aim and let the fun fly! Simultaneously, both players must put all their pucks through the hatch so that they reach the adverse camp.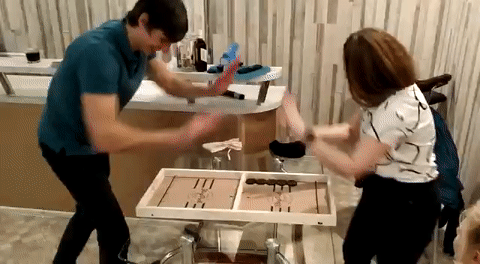 This is a heart-pounding, action-packed game that has you racing against your opponent to pass all the pucks through the center gate to the opposite side! The rapid-shot gameplay makes this game a hit at birthday parties, game nights, camping trips and more so the whole family can unplug and enjoy hours of fun.
It is lightweight and compact enough to carry and easy to play either on the table or on the floor.
Children can play games with friends, which can help them get along more harmoniously, and also enhance children's sense of competition. This is a great gift for kids, suitable for kindergarten, friends, and families. Grab yours now!
SPECIFICATIONS:
PACKAGE INCLUDE:
1 x Sling Puck Board Game.