No Paypal, No Problem! You can still purchase with your credit card

Buy

10%

discount on two products,

the more you buy, the more offers.

Rush Delivery Available.
99.8% of Reviewers Recommends This Product.
NOTE:When your credit card information has a bad record, the system may invalidate the order, so it is recommended that you pay with PAYPAL
MAKE WOODWORKING FASTER & EASIER!
Quickly and easily drill well-centered holes with the Self-Centering Drill Bits!
Increase your productivity on the job, while improving the overall quality of your work.
The Self-Centering Drill Bits makes precise and accurate drilling simple!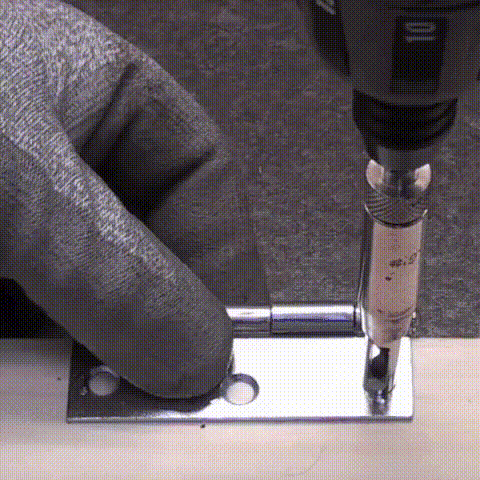 The 
Self-Centering Drill Bits
make
precise drilling quick and easy!
Save your time and
energy
by effortlessly
creating perfectly centered holes.
Drill accurate, well-centered holes every time
wit
h the Self-Centering Drill Bits!
CREATE PERFECTLY CENTERED HOLES
The
Self-Centering Drill Bit is
built with
a spring-loaded guide
that
centers the bit.
The spring-loaded guide within the
b

it creates precise positioning
- every time.
With perfectly aligned positioning, you'll create a clean and professional final product.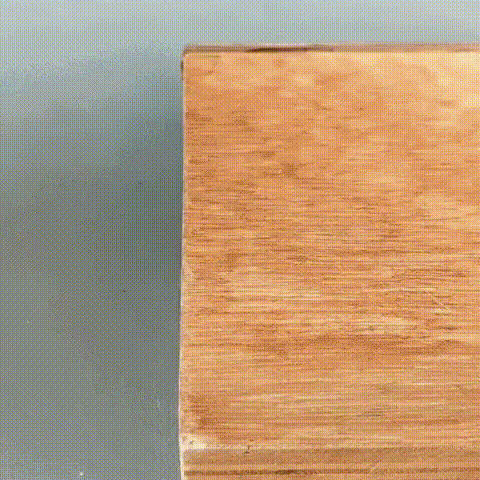 7 BITS INCLUDED, VERSATILE SIZING
The Self-Centering Drill Bits come in

7 different sizes

, ensuring you'll always have the right sized bit for any job.
The bits are perfect for door hinge installation, cabinet installation, drawers and more.
Work smarter and increase your productivity with precise and accurate drilling!
ACCURATE, RELIABLE & BUILT TO LAST
Crafted from
carbon steel
and aircraft-grade aluminum, the drill bits are
durable,
strong and built to withstand
extended use.
SPECIFICATIONS
✓ Material:
Carbon Steel & Aluminum
✓ Drill Bit Sizing:
5/64 in, 7/64 in, 9/64 in, 11/64 in, 5mm, 13/64 in, 1/4 in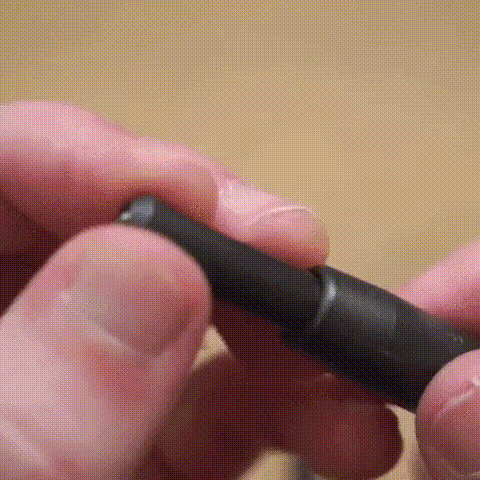 Features:
✓ Stable positioning, will not move when in use
✓ Easy to use and install, great for door hinge installation
✓ High-speed, durable steel body
✓ Sawdust will never block the drill due to automatically being discharged during use
✓ Get precisely centered holes for hinges, handles, drawer sliders, etc.
Package Includes:

— 7 Standard Sizes Commonly Used By Professional Woodworkers
— 5/64":Diameter: 2mm, use 2.2 - 2.8mm Self-tapping Screw, Drilling Hole
— 7/64":Diameter: 2.8mm, use 3 - 3.5mm Self-tapping Screw, Drilling Hole
— 9/64":Diameter: 3.5mm, use 4 - 4.5mm Self-tapping Screw, Drilling Hole
— 11/64"Diameter: 4.5mm, use 5 - 5.5mm Self-tapping Screw, Drilling Hole
— 5mm:Diameter: 5mm, use 5.5 - 6mm  Self-tapping Screw, Drilling Hole
— 13/64":Diameter: 5.2mm, use 6 - 6.5mm Self-tapping Screw, Drilling Hole
— 1/4":Diameter: 6.35mm, use 7 - 7.5mm Self-tapping Screw, Drilling Hole