⭐Returns >>

100% Money Back Guarantee.

🛫Shipping

>>Express Delivery to the Worldwide.
🔥Limited Stock At This Price. Cease when sold out.🔥
Bob KIT allow you to recycle your own fun bottle into a super-cool (and hilarious) Hummingbird Feeder! It includes everything but the bottle. You get the Bob feeding flowers, the Suction Cup, and instructions. Recycle your own bottle in under 60 seconds. Bob KIT are GREAT gift ideas :) All hand-made in America! Don't fill bottles with alcohol... Only Nectar - and besides, it's just too darn hard to check their tiny ID's!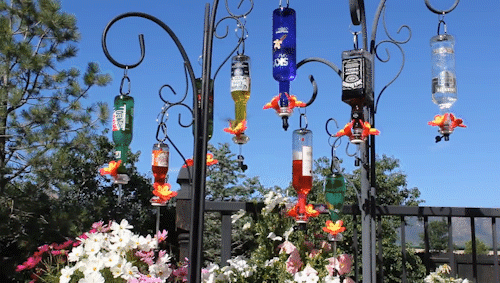 Impress your neighbors by lighting up your garden with distinctive colors.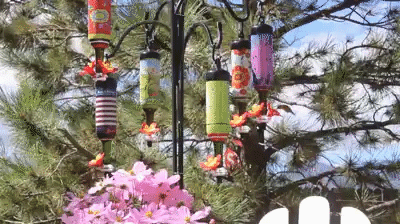 What is the Bob KIT advantage? It's all about keeping nectar fresh and cool so your Hummies stay healthy!
Why does nectar spoil so quickly?
Everyone knows we seal our food instead of leaving it out in the open because it stays fresher longer! But hummingbird feeders are not sealed and that's why nectar goes bad so fast! All "other" hummingbird feeders have open holes for them to feed through, but these holes are like open doors that allow air to flow freely in and out of the nectar chamber! That air contains Oxygen which promotes Bacteria and germs to spoil the nectar making Hummies sick (or even die). These same feeding holes (open doors) allow nectar to drip out which attracts ants, bees, wasps, bears and other uninvited guests to the feeder!
The Solution:
We confronted these problems and used our engineering background to solve them. How? We shut the front door!
Bob KIT technology virtually eliminates airflow through the nectar chamber with a brilliant one-way Feeding Valve hidden inside the flower that opens when the hummingbird inserts its beak to feed, and then closes again when they leave! Viola!
Bob KIT technology has literally "shut the front door" to the problems with feeders! The Feeding Valve promotes a lack of oxygen in the nectar chamber that starves bacteria which makes nectar last much longer, helping your Hummies stay healthy and happy (and a lot less cleaning and maintenance for you). Yay!
Bob KIT is truly the world's first "HUMMINGBIRD'S ONLY" hummingbird feeder because only a hummingbirds beak can open the Feeding Valve so uninvited guests won't hang around after they crash your party!
So why wait? Choose one of our colorful, over-engineered, ready-to-hang Bob KIT and recycle your own fun bottles into the word's most advanced feeder.
Directions:
1. Select a fun bottle you want to recycle.

2. Make sure the Bob KIT's Feeder Stopper fits into the spout. (Avoid bottles with too tight a fit as it may damage the stopper).

3. Check the bottom of the bottle to make sure it doesn't have a deep punt. Flat bottoms work best.

(Bottles with a shallow punt will also work.)


4. Clean the surface and allow it to dry, then peel off the film from the suction cup to expose the sticky surface.

5. Center the suction cup and push it firmly against the bottom of the bottle, making sure to squeeze out the air bubbles.

6. Fill the bottle with Nectar and hang it in a shaded spot.

Avoid using heavy bottles and ones with a deep punt. To enhance realism, you may choose to add a few drops of 100% Natural food coloring to the nectar.