Description
The sparkles reflected by these beautiful suncatcherscreate a mesmerizing effect in any sunlit space!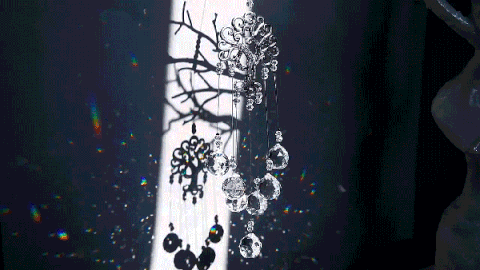 Made with carefully hand-cut crystal drop prisms and topped by a metal Tree of Life motif. theseiridescent ornaments are best placed by the window or anyplace where it can catch the sunlight to achieve the best refractive effects.
A perfect and meaningfulhousewarming gift for loved ones.
Specifications:
Material: Glass Crystals. Zinc Alloy. Metal Chain
Color: two options
Weight: 160 g
Package includes:
1 *Mighty Yggdrasil Suncatcher
You May Also Like
Don't Like These?