Do you suffer from heel pain or any other foot condition? Before you visit a doctor, try out these comfy orthopedic sandals. They are designed to ensure maximum comfort for the feet and show unprecedented elegance.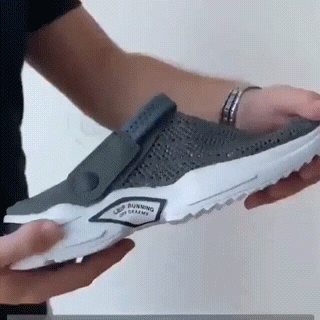 Our sandals provide comfortable support that helps relieve foot, knee, and heel pain. These are the sandals you'll want on those warm, sun-soaked days!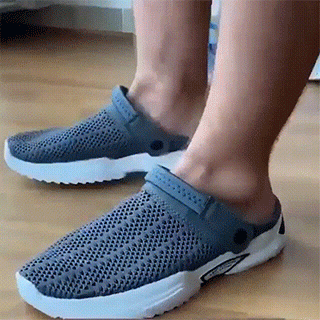 Arch Support--These beach sandals are firm enough to arch support while being but also soft and pliable for shock absorption, cushioning, and comfort. You can wear them for hours without pain in your feet and knees.

Improve Postures--Whether standing or walking, they are the right choice for improving your posture. Thanks to their ultra-soft sole, you will feel a pleasant sensation with every step.

Adjustable & Comfortable--The strap can be adjusted to meet your most footwear needs. The comfortable soft rubber sole helps protect the heel from high-impact landings during walking or running. It also helps stabilize the foot.

Super Breathable--The hollow-out mesh upper offers great breathability that keeps your feet dry and comfortable all day.

Stylish & Elegant--They are stylish and elegant for various outdoor and indoor occasions in Summer, such as beach, running, walking, leisure, work, business, and more!

Specifications
Material: MeshFabric, EVA
Color: Blue, Gray, Black
Size: US 8 / EU 39, US 8.5 / EU 40, US 9.5 / EU 41, US10 / EU 42, US 10.5 / EU 43, US 11 / EU 44, US11.5/EU45, US12/EU46
Package Includes: 1 Pair * Men's Orthopedic Hollow-out Summer Sandals