Relax in the enclosed space under the comfortable giant chair!
If you want to relax in complete comfort at home, this bench is perfect for you.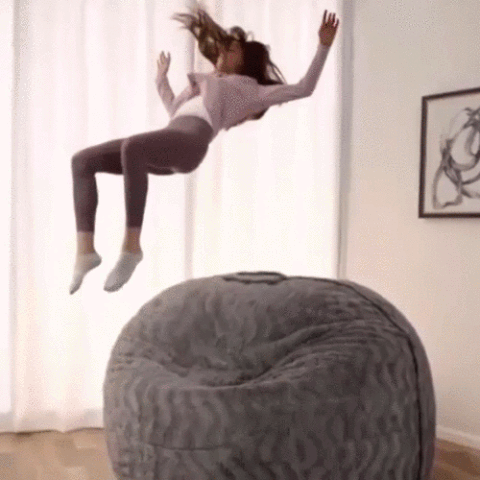 Need a new place to chill?
How about a form-fitting memory
foam chair that's big enough to share?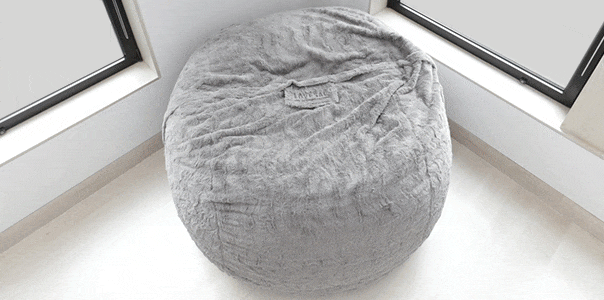 BIG 6 FOOT BEAN BAG
-Add some fun to your basement hangout, dorm room,
-Or bedroom with this super comfy bean bag chair!
-The 6 foot Chill Sack Lounger is ideal for kids, teenagers,
-College students, and stressed out adults.
-Use it while watching your favorite movies, tv shows, or while playing your favorite game.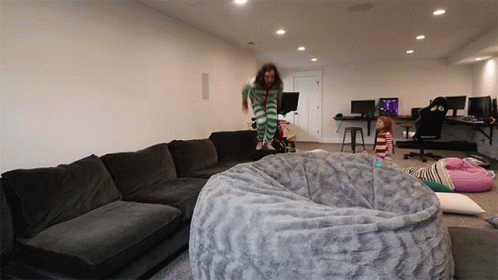 OVERSIZED LOUNGER:
-The ideal bean bag sofa for snuggles and cuddles,
-Whether that's with your special someone, dog or favorite blanket.
-The bean bag measures 72in x 48in x 34″
-And is just the right size for relaxing in any room:
-Large enough to watch a movie with your best friends
-And ultimate spot for Netflix binge watching.
SHREDDED MEMORY FOAM:
-Bounce back with comfort! Each bean bag chair
-Is stuffed with a shredded, soft, memory foam blend
-That is highly durable so you can flop and fall
-On it all you want and it will never lose its shape.
COMFY FURNITURE COVER:
-Covered in a soft micro fiber material,
-It offers ultimate comfort and unmatched functionality.
-The removable cover can be machine washed and
-Is resistant to stains, and discoloration so your new
-Favorite lounger always looks and feels brand new.?
-It has double stitched seams for extra strength and extended use.
Package Includes