No need to install, hung directly at the bottom of the faucet, swan-shaped hook design, suitable for all kinds of sinks.
Multiple functions, can filter leftovers in the kitchen, can be used as a fruit drain basket, can be used as a sponge brush drain rack.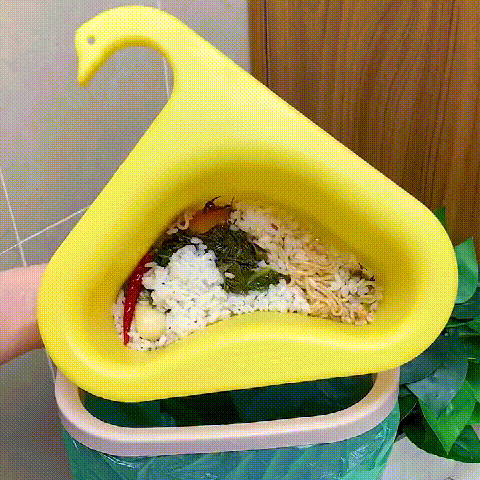 [Safety material]
The water tank basket
 is made of good material
, so there is no need to worry about harmful substances.
[Unique design]
The triangular swan shape design makes full use of the space in the corner of the sink and 
does not occupy the extra space inside the sink
. Lively and cute appearance, quick discharge of pores, not easy to clog.
[Good stability]
The long hook of the water tank filter is suitable for most water tanks. 
Apply a triangular structure to increase stability.
 Don't worry about falling, sagging or loosening. Let you rest assured to use.
[Multi-function] The drain basket can be placed in the sink for filtering residues, washing fruits, etc. The drain basket has a wide range of uses and is very convenient to keep the sink countertop clean and tidy.
Material: Plastic
Color: Yellow, Orange, Blue, Green
Size: 26.7*24*8.2cm
Weight:55g
Package includes:Swan Drain Basket*1pcs/4pcs