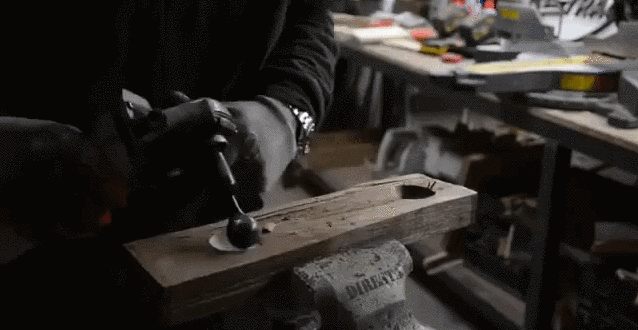 ✪ SHIPPED FROM U.S. ✪



✪
THE PERFECT TOOL FOR HOLLOWING CONCAVE SURFACES 
✪
✪
CONTROL, BALANCE, AND PERFORMANCE LIKE NEVER BEFORE ✪
✪
SUITABLE FOR ALL ANGLE GRINDERS 

✪
Are you looking for a new tool to help you make your woodworking projects?

The PowerSphere™ Grinder Attachment is an amazing tool that can help you create smooth, concave surfaces in no time! It's perfect for carving wooden spoons and bowls. You can also use it to sculpt small pieces of wood into beautiful shapes. This attachment will make your projects look professional and polished!

With this tool, you won't have to worry about scratching or gouging the surface of your project. Instead, this attachment creates a chisel-like texture on its own without any effort from you at all! Just attach it to your grinder and start creating beautiful works of art today with our easy-to-use product. We guarantee that once you try out this attachment, there will be no going back!

Add the PowerSphere™ Grinder Attachment to your tool arsenal today!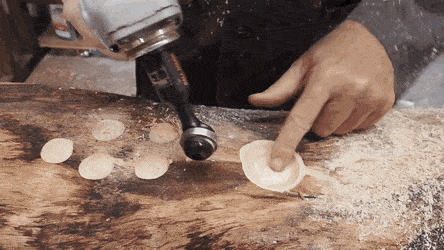 ✔︎ FEATURES:  
The revolutionary design makes this attachment unique
More control than ever before offered in woodworking
Lightweight and balanced for easy handling
Uniquely designed to carve concave surfaces without getting stuck
Grinder attachment designed to give the user exceptional control, balance, and performance
The tool has an anti-grab technology that helps prevent it from digging into the wood
Ideal for carving smooth concave surfaces on wooden pieces
✔︎ SPECIFICATION :
✔︎ PACKAGE INCLUDES:
1 x Grinder Attachment
1 x

5/8-11 > 

14mm Spindle adapter for US Angle Grinder (optional)