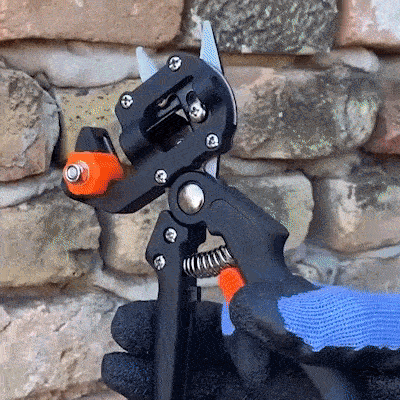 Increase fertility and help proper growth
Thanks to regular pruning, shortening and splitting, you will achieve better growth and a richer crop.


Garden scissors for easy cutting and dividing


Knife free grafting


You can make grafts easily and quickly without risking cutting yourself.



The perfect combination of grafts


A clean and correct graft cut will further increase the chances of a successful connection.



1 tool for 4 different techniques


Trim branches and branches with scissors, and use blades to prepare grafts in 3 different ways.


SUITABLE FOR BEGINNERS
Easy and safe to use even for the inexperienced.


3 TYPES OF BLADES
Blade attachments allow you to create V, U and Ω grafts.



HIGH QUALITY BLADES
Scissors and blades effectively cut branches to a thickness of 1.5 cm.