Everyone likes tools. Woodworkers Edge Rule is easy to use and carry. It is widely used in woodworking, surveying and mapping, DIY engineering, decoration, processing, etc. It is a gift suitable for fathers and friends.
🔧WOODWORKERS EDGE RULE
 T-Square is the series of precisely machined indexing holes and the spring-loaded, tight-tolerance indexing pin that meshes with them. The pin snaps into place giving you the confidence to know it is spot-on accurate.The new Woodworkers Edge Ruler simplifies your life by wrapping around the edge of your stock and giving you an accurate scale on both sides.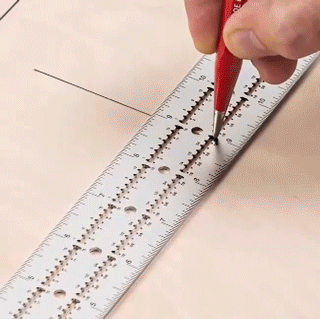 🔧UNPARALLELED ACCURACY
 The ruler tool can be adjusted from 0° to 70°, every 5° (plus 22-1/ 2°, 67-1/ 2°) has a steel ball to lock the angle firmly during the painting lines; Any angle can be obtained by moving and rotating the ruler.There are 104 serrated notches and 13 circular holes, The spacing of the serrations is 11/112in (approximately equal to 2.49 mm) and that of the round holes is 1in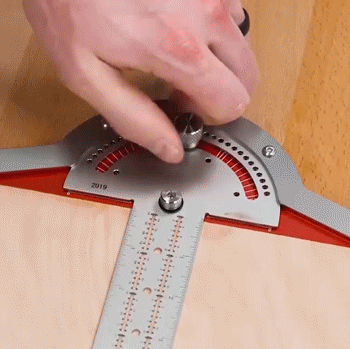 🔧UNPARALLELED ACCURACY
 Woodworkers Edge Ruler is a multifunctional device for length measurement and angle drawing. It can measure lengths and draw parallel lines at different angles and intervals easily, which will bring much convenience to your work. Each woodworking ruler is equipped with a wall-mounted storage rack, which make it easy to store.  Woodworkers Edge Ruler is an indispensable tool for every woodworkers and mechanics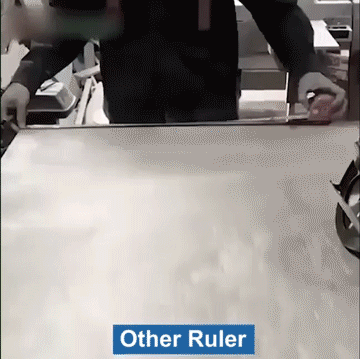 🔧HIGH QUALITY
 The dial of this adjustable woodworkers edge rule is made of hard plastic, both the angle finder and ruler body are made of stainless steel, which is moisture-proof, rust-proof and corrosion-resistant. The laser scale is clear and precise, does not fade, and effectively extends its service life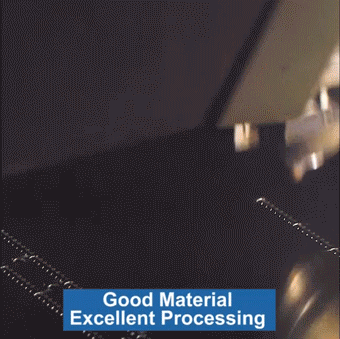 🔧THREE SIZE AVAILABLE
 It is 10 inches, 15 inches or 20 inches. Both edges of the blade are laser engraved with an inch scale in 1/32" increments. The graduations are held to a tolerance of ±.004" total accumulated error over the length of the blade. The thin blade is easy to read and minimizes parallax error.
🔧Best Gift
   Woodworkers Edge Ruler is the best choice for those who like woodwork. You can also give it as a gift to your father or friend.
🔧AFTER-SALES SERVICE
 If you have any questions after receiving the goods, please contact us as soon as possible, we will provide you with good after-sales service. If the product is defective, please contact us to return it for you, or you can consult us if you have any questions during use
Specification:
 

  Material:

 Metal
  

 Color:

Silver
   Size: 10in,15in ,20in
Package includes:
  1×Adjustable Woodworkers Edge Ruler