👨‍🎤We like dancing and we look divine! Get yourself this fun David Bowie window piece!
David Bowie's iconic lightning bolt from the (fantastic!) Aladdin Sane album cover. A great way to show your love for the man and music. ❤️ Perfect as a gift for Bowie fans! 👩🏻‍🎤👨🏻‍🎤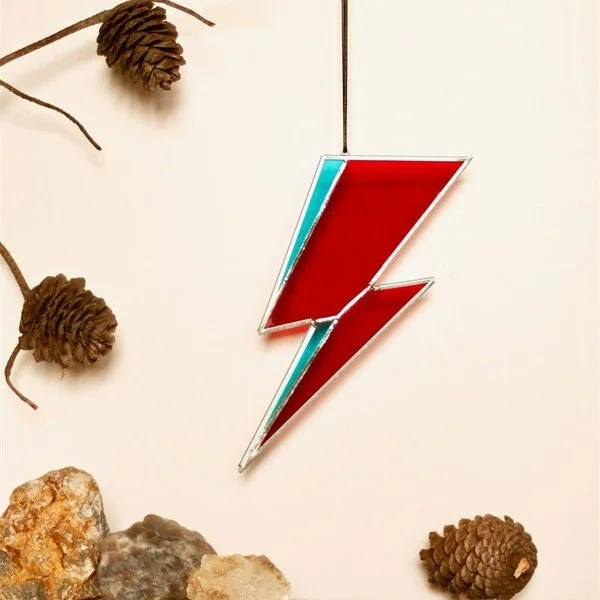 👨‍🎤Nothing is better than having a sun catcher on your window, which deals with your anxiety and depression level. It cast beautiful shadows onto your room walls when direct sunlight hits.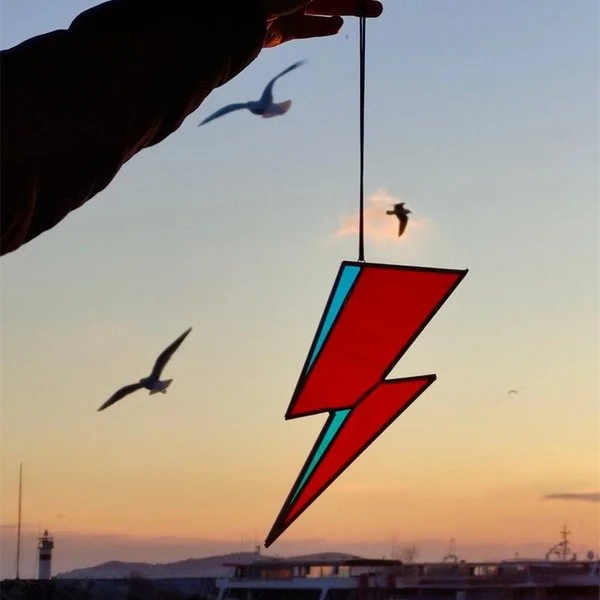 ⚡️It measures approximately 6 in x 4 in
⚡️All of the pieces are handmade at my studio. The piece is designed, cut, and soldered by me personally.