These poultry cups are the

ideal fit for any coop and any flock, no matter the size!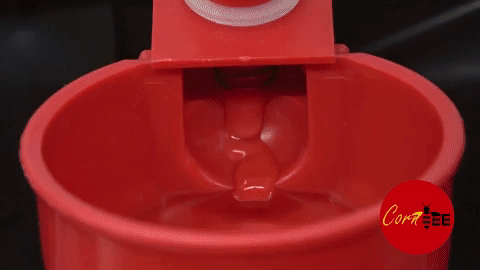 Compatible with any watering system

,

The Automatic Chicken Water Cup

will provide you with everything you need to

keep your flock happy and your coop mess-free!
🐔 Automatic Chicken Waterer Cups:
Our chicken water bowl can automatically fill without any tab or push. When chickens drink from the cup, the right amount of freshwater is redeemed, without wasting a drop!
🐔 PEACE OF MIND:
No training involved! Watch as your birds take right to cup, leaving you stress-free in making sure your flock is well taken care of!
🐔 Easy to Install:
Automatic Chicken Water Cup is adjustable to any watering system. 
Whether you prefer to hook your cups up to a PVC system or a bucket, these automatic filling cups are sure to keep your birds well taken care of and your coop dry all day long!
🐔 Reduce Water Leakage:
Our drinking cup keeps the water level where it needs to be, so nothing spills out of the cup.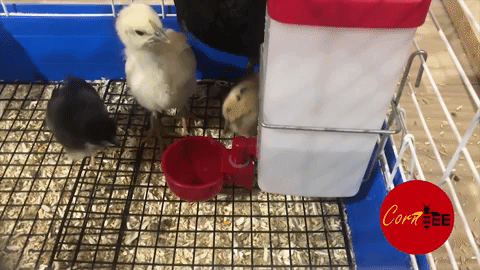 Reduce your workload, save your time and provide fresh water for chickens all the time.
🐔 Reliable to Use:
This auto chicken waterer is made of plastic material, making it great for those of you needing a lightweight and affordable waterer option.
🐔 Wide Applications:
Each cup is large enough to water, and is safe for chicks to use. It is suitable for all types of domestic birds like duck, chicken, parrot, quail, chick, etc.
 Specifications:
Material: ABS Plastic
Color: Red
Applicable objects: Chicken, quail, pigeon, parrot, bird, etc.
Package Includes: 6Pcs * Automatic Chicken Water Cup
Size: