Bio'Tech™ Advanced Regrowth Treatment Kit gives you a simple & effective hair stimulating treatment at home.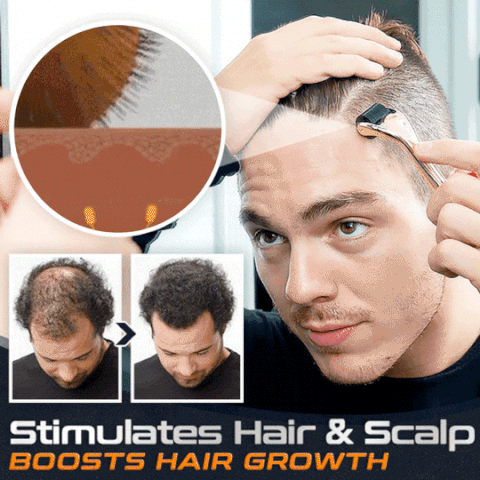 Micro-needling Hair Roller is specially designed for people who have hair loss and thin hair problems. It aims to
increase the absorption
of the serum so you can deliver nutrition to the hair follicles.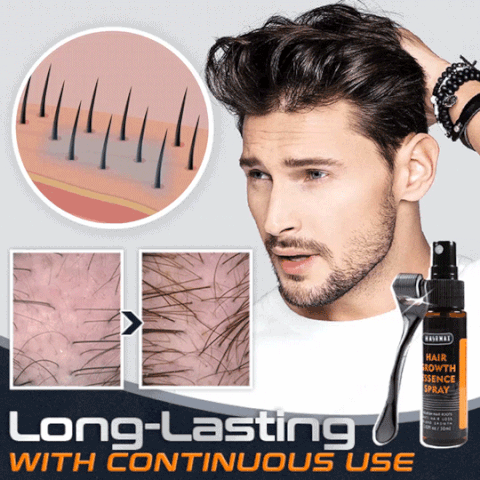 540 Ultra-fine titanium needles
can roll safely and painlessly on the scalp, and

effectively penetrate the skin's upper surface.

The hair regrowth spray is formulated with natural ingredients which

deliver powerful ingredients to the roots of your hair

. Simply spray onto the scalp to promote thicker, longer, and stronger locks.
It is safe to use at home as the needle tips are in
0.25mm,
the ideal size to safely roll over the skin and stimulate the scalp without causing pain or scarring.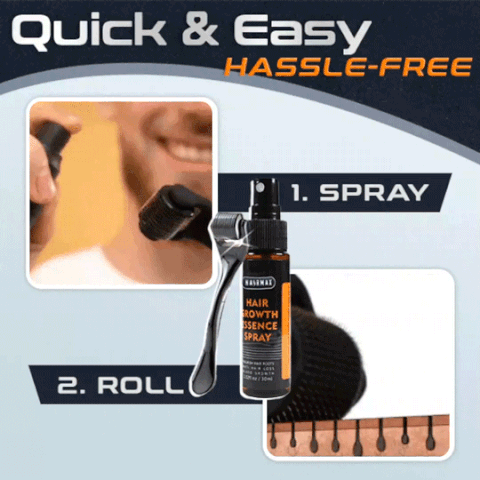 The hair roller and the spray
can be used by both men and women who are having hair problems.

Instructions:
Apply the spray on your scalp, use the roller gently on the scalp.

Apply twice a day. (Day and Night)
Specifications:

Package Includes:

Bio'Tech™ Advanced Regrowth Treatment Kit
1 x Natural Hair Regrowth Spray
1 x 540 Ultra-fine Micro-needles Roller