Perfect the plunging look!
The stainless steel bar design is extremely durable and comfortable as it flows with your body as you move.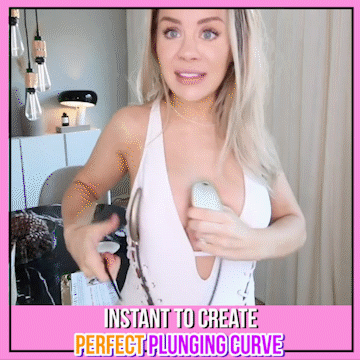 Don't let your bra ruin your style!
A frontless, backless, and strapless bra, it stays completely hidden under your clothes so you can perfectly pull off fashionable outfits with plunging necklines.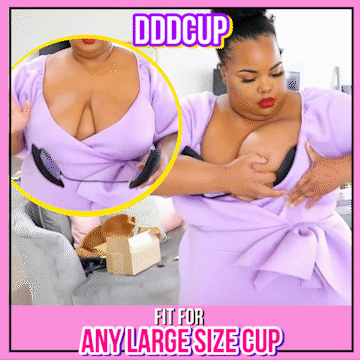 You can bend, sit, dance, etc… The bra must be adjusted to your specific shape for comfort and proper fit.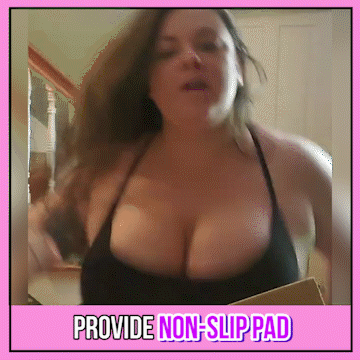 It features pusher paddles and volumizing pads to round out your bust and push it together, creating deeper, perkier cleavage.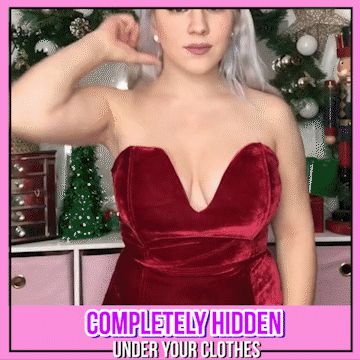 HIGHLIGHTS:
Totally Invisible

- Frontless, backless and strapless, it's totally invisible under clothes to perfect the plunging look.

Pusher Paddles

- Pushes your breast together to create a deeper, visible cleavage.

Volumizing Pads

- Rounds out your bust and adds volume for a perkier look.

Anti-Slip Silicone

- Reusable silicone stickers keep the bra in place without slipping.

Comfortable Wear

- Adjusts to your shape and flows with your movements for the most comfortable experience.
A BRA FOR THE MODERN WOMAN
Imagine if you could be satisfied and content with your purchase. That can very much be your reality with the Frontless Push-Up Bra.No matter how big your bust is, you can use our products.
FAQ:
The Problem:
No bra existed that could provide cleavage and support while remaining completely invisible beneath plunging necklines and backless outfits.
The Solution:
This is the World's first frontless, backless, and strapless bra. Perfectly combining the best features of the strapless bra, the push-up bra, and the "sticky bra" with a patented, one-size-fits-all design.
Q1: Is the bra comfortable? Can I bend, sit and dance? Will the bra bar dig into my stomach?
Being the first bra of its kind, it's definitely different than what you're used to. But once adjusted to the perfect fit, you quickly get used to it and forget it's there. The bra's u-shaped bar won't dig – it's designed to lay flat atop your tummy and stay put no matter how much you move, bend, dance, sit, etc. But if you're worried and want more security, attach the optional strap that wraps around your back for added support. Bonus: shoulder relief (no straps!) and better posture, as the bra makes the wearer sit up straight, "like a lady."
Q2: Can everyone wear the bra, regardless of cup size and breast shape?
Simple test: push your breasts together with the palms of your hands. If you like the look of the cleavage that achieves, then my bras will work for you! I literally have thousands of happy, satisfied customers ranging in size from 30A/B to 44J. And because the two side paddles are adjustable, the bra conforms to all breast shapes, from perky to "sleepy", and even helps women with asymmetrical (uneven) breasts.
Q3: Can you see the bra bar through clothing?
The Shallow Plunge can be worn with most outfits -- even tight-fitting -- and the bar will not be visible. When paired with the proper outfit/neckline, all three bras will be invisible or certainly no more conspicuous than a standard bra. Each bra also comes with an optional strap to pull the bar more snug to the body, further reducing visibility. And don't forget: with all that amazing cleavage, people's focus will be elsewhere (!)
Q4: Does the Bra provide "lift"?
This version will not provide an actual " lift " because the bra is frontless, backless, and strapless, this version will not provide an actual "lift."Though it will provide the appearance of lift and create volume by pushing the breasts together, filling "the gap" and providing a more full and youthful look.
Q5: Can I wear the bra if I have augmented/enhanced breasts?
Not real? Not a problem! The bra works the same on augmented vs. natural. Though if you're natural, be prepared to have people think you just got your boobs done!
GUARANTEE :
Rush Delivery Available.

Before: $79.98

 -->

 NOW: $39.99

97% of the feedback from people who received this as a gift said it was a great gift choice & works really well
Click the "BUY IT NOW" button now! Limited Quantity - Will sell out fast!